Our Clients Vouch For Us!
Foundation Inspection - Know
Where Your Home Stands!
Thomas Engineering Consultants was established to educate and assist homeowners and prospective buyers in protecting their most valuable investment – their home. With over 28 years of experience as engineering experts in Foundation Movement, Causation, Repair and Preventative Measures, TEC understands the unique challenges that local expansive soils and weather extremes create.
Our passion is problem solving and providing homeowners with the information they need to make an informed decision. Our detailed engineering report is specific to your property and is intended to provide guidelines to improving the long-term performance of your foundation while lowering or eliminating foundation repair costs now and/or in the future.
When Should You Call TEC?
When Should You Call TEC?
Why Do I Need A Licensed Professional Engineer For a Foundation Inspection?
Most cities require a detailed engineer's report before issuing permits for foundation repairs. Their intent is to protect the property owner by ensuring the work is being completed safely and correctly. Also, many banks require comprehensive foundation inspection reports when homeowners refinance their homes. If banks and lenders require a certified engineer's report (instead of free quotes from foundation repair companies) then you should too!
Unfortunately, some foundation repair companies in Dallas Fort Worth get around the permit requirements by making an "arrangement" with an engineer, which does not bode well for the property owner. To avoid multiple bids, and conflicting opinions for the best foundation solution, contact TEC at the first sign of concern.

We can give you peace of mind in knowing that work performed (or not performed) on your home is justified and correct, which will in turn help you save money in the long run.
MEET THE PRINCIPAL ENGINEER
Tommy LaLonde, P.E., M.ASCE is a proud graduate of Texas A&M University, Class of 1994 – Civil Engineering. Since then, Tommy has amassed over 28 years of experience in structural engineering, soil mechanics, foundation performance and inspections. At TEC, it's our goal to help you protect your investment and help you make an informed decision. Whether you are buying, selling or simply want to know where your home stands, TEC will provide you straight answers about the health of your home's foundation as well as tailored foundation maintenance instructions to reduce your risk of costly foundation repairs.
His Organizational Memberships:

Should I have the foundation inspected BEFORE I purchase a home?
In Texas, we always recommend an engineering evaluation of pier and beam or concrete slab foundations by an engineering company BEFORE you invest your hard-earned dollars. A comprehensive foundation inspection can be a valuable part of the home-buying process. A home inspector is an important person to involve and can offer a variety of opinions on the different systems in a home. However, they are 
likely not licensed professional engineers and don't have the 
expertise to give you a thorough review of the foundation.
Getting an independent foundation inspection from a licensed 
professional engineer before you purchase a home will help 
you identify any problems that can potentially be addressed 
before the transaction is finalized.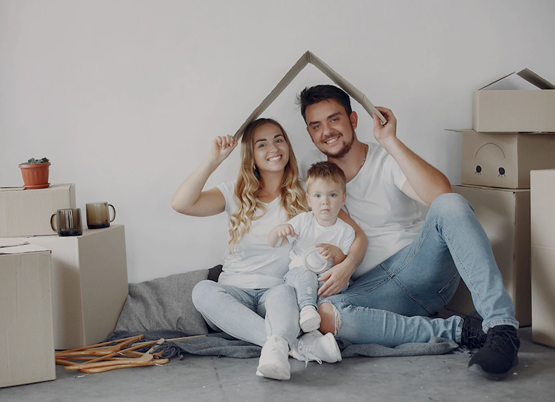 Foundation Inspections Structural Evaluation Engineering Report
Your home or business is likely the LARGEST investment you have, and protecting its value is important. If you see signs of foundation problems, you might think to call the best foundation repair company first… but wait! While foundation repairs may become necessary in extreme circumstances, it's best to have YOUR situation first assessed by a Structural Engineer to determine the true causation and appropriate preventative maintenance plan and/or repair plan. Thomas Engineering Consultants will provide you with a comprehensive engineered report to take control of your situation. Our goal is to minimize your efforts, foundation repair costs, and overall stress throughout the process by pointing you in the right direction. Our Licensed Professional Engineers make the structural evaluation process simple and straightforward.
Easy 3-Step Structural Evaluation Process
Thomas Engineering will come to your home and complete a thorough evaluation. Our focus is to determine if the foundation system is performing as intended. This process includes gathering basic historical information on your home, identifying stresses inside and outside of your home, measuring relative floor elevations across the foundation, and inspecting the outside conditions to identify any external contributing factors to overall performance.
Your custom report will be based on a level "B" investigation as described by the Texas Board of Professional Engineers and the American Society of Civil Engineers, Texas Section. Through this process, our goal is to determine if your home is performing within structural guidelines. If not, our focus is to identify if foundation work is necessary, or if simply addressing the underlying cause(s) is enough to mitigate movements and prevent foundation problems and the need for costly foundation repairs. We will provide you the necessary recommendations to ensure that the most important part of your home, THE FOUNDATION, is performing at its best.
Should any recommendations extend beyond your ability to implement yourself, our engineering report can be used to seek bids from different companies, ensuring they are selling you the correct scope of work. This is an important step because improperly installed drainage, irrigation, or foundation repairs can actually lead to more costly foundation problems. When each contractor is providing price quotes based on the same specifications detailed by Thomas Engineering Consultants, then you are equipped to make the very best decision.
Cost Of Structural Evaluation
The price for an engineering evaluation depends primarily on the foundation type (pier and beam or slab on grade) and the interior square footage.
Annual Evaluations And Structural Engineered Report
Even if you haven't noticed indications of foundation movement, it is a good idea to have a foundation inspection performed every couple of years by a licensed professional engineer as the severity of foundation movement will increase as the home ages. Additional engineering evaluations help identify areas of concern before the problem gets out of hand. Contact Thomas Engineering Consultants and let us provide proactive recommendations specific to your home in order to reduce the risk of future foundation problems and costly repairs.
Our Clients Vouch For Us!
We Cater To Following Cities
Ready To Schedule With Us?