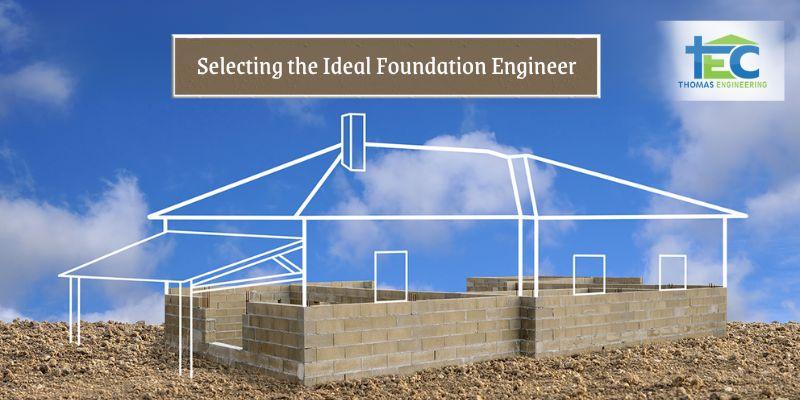 Take a stroll both inside and outside your home, or any property you're considering for purchase. Are any of the following signs evident?
Cracks on interior walls, the brick fireplace wall, or between the exterior bricks.
Protruding nails in the plaster or sheetrock.
Doors and windows that don't appear to close correctly.
Roof leaks, even if your roofing materials are still in good condition.

These issues might go beyond mere aesthetic inconveniences. There could be an underlying problem, quite literally beneath your feet.

The culprit might be foundation-related, and to confirm, it's advisable to consult a reputable foundation engineer who can diagnose the root cause. But the question remains: How do you go about selecting the right foundation expert who can provide the answers you seek?

Here's a checklist to aid you in selecting the most suitable foundation engineer:

1. Conduct a Background Check

Start by investigating the company's background to ascertain whether it's a reputable choice for you.
Determine the company's tenure in the foundation industry.
Pay a visit to their physical location to assess their professionalism and organizational standards when dealing with the public.
Evaluate their expertise by inquiring about their past experiences and the types of projects they have undertaken.
Ask if they are affiliated with any professional or trade associations.
Verify whether the company carries workman's compensation and liability insurance.

2. Qualifications

Request to review their qualifications. Exercise caution and diligence, especially when it comes to your own home or a property you're acquiring. Homes represent both an investment and a significant part of your life. Ensure that any foundation professional under consideration possesses the necessary qualifications to address your specific requirements.

3. Expertise

While conversing with an engineer or a company, seek information regarding their competencies in various areas:

Geology
Structural Engineering
Groundwater Conditions
Mechanics of Soil and Rock
Evaluation of Drainage and Water-Related Issues

It's not necessary for you to grasp all the technical details right away when conversing with a foundation engineer. However, if they can effectively explain foundation damage and potential solutions in plain language, then you've essentially identified the expert you need.

4. Recommendations

Indeed, valuable insights can often be gained through referrals. Request a list of references or referrals from the prospective foundation expert foundation expert— and don't hesitate to reach out to them! Pose your questions and base your decisions on the responses you receive. This is where your adeptness at conducting thorough research can prove incredibly beneficial.

In essence, don't hold back when it comes to seeking clarification. As a homeowner or real estate buyer, you have the prerogative to inquire. It's a means of safeguarding both yourself and your vested interests.

If you want to proactively protect your home, contact Thomas Engineering Consultants at 817-576-1973 to schedule an appointment for a structural evaluation, which includes a detailed engineering report with actionable items to protect your home's foundation.