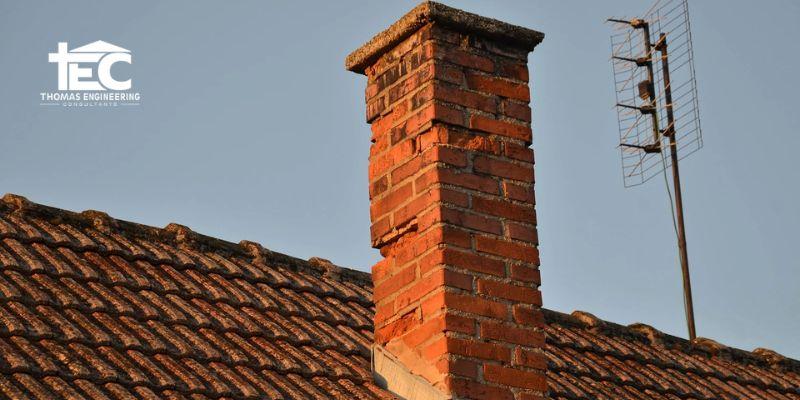 Texas is renowned for its stunning women and, regrettably, problematic soil. Within the Dallas – Fort Worth Metroplex, the majority of our residences are built atop notably flexible clay soil. The consistent contraction and expansion of clay soils in response to seasonal changes in moisture levels can significantly impact the stability of your home's foundation. Fortunately, most houses exhibit indications of foundation settling well before significant structural harm materializes. Continue reading to discover the leading 5 indicators that your residence might be experiencing foundation issues.
Recognizing Foundation Issues: Top 5 Signs
1. Stuck Doors and Windows – Red Flags Indicating the Need for Foundation Repair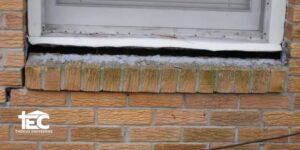 Whether you're responsible for the upkeep of your existing home or in the midst of a home inspection, it's crucial to give windows and doors extra consideration. Problems with window frames and entryways are readily observable and can serve as clear indicators of potential foundation issues in a house.
If you observe any of the following signs, it's advisable to contact a structural engineer for an impartial assessment of your foundation:
Windows and doors that are difficult to open or close due to being jammed shut.
Doors, including cabinet doors, that swing open on their own when unlatched.
Noticeable gaps either at the top or bottom of window or door frames.
Doors that scrape along the floor when you attempt to open them.
Wall cracks in proximity to door and window frames.
2. Drooping Walls – Indicators of Foundation Settlement
While basements are relatively uncommon in Texas, they can be found in some Dallas – Fort Worth homes. In houses equipped with basements, the substantial weight of the entire structure and its contents is supported by the basement walls. Consequently, any signs of sagging, bowing, or leaning basement walls are indicative of a foundation problem in your home. Additionally, sagging walls and depressions in the subfloor can also suggest foundation settling in homes constructed with pier and beam foundations. Taking immediate and proactive steps can likely minimize the risk of requiring extensive foundation repairs down the road.
3. Cracked or Tilted Chimney – Key Indications That Suggest the Need for Foundation Repairs
Chimneys featuring an exterior constructed from rocks or bricks are often the first to exhibit signs of foundation shifts. The gradual twisting and pulling associated with settling can result in mortar deterioration. When you notice a chimney that appears to be leaning, or one displaying noticeable gaps or cracks, it should raise concerns regarding potential foundation problems.
4.Soil Cracks or Gaps Near Your Foundation
An Indication of Concern It's crucial to grasp that the condition of your soil directly impacts the state of your foundation. Ideally, the soil encircling your residence should be dry, well-compacted, and free of any indications of standing water. The presence of visible soil movement, such as erosion, minor landslides, or ground cracks, serves as an indication of subpar soil quality. Various remedies are available for addressing this issue. If you observe water accumulating around your property, particularly in the absence of an apparent source, it's advisable to contact your local drainage specialists. Additionally, you might want to explore the option of installing a foundation watering system to maintain an optimal moisture balance along your home's perimeter.
5. Irregular Flooring – Indicators of Foundation Settlement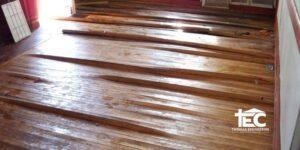 When your home's foundation is at risk, you might observe signs such as cracked, raised, distorted, drooping, or protruding floor tiles. In residences with carpeted floors, these signs can be less conspicuous. It's essential to be attentive to any alterations in your flooring as a means of identifying potential issues before they escalate.
If you have apprehensions regarding your home's foundation, it's imperative to promptly seek the expertise of a foundation specialist, specifically a licensed engineer. When it comes to selecting the most qualified professional to inspect your home's foundation, diligent research is crucial. Be cautious of companies offering free estimates, as their primary aim may be to promote their services.
At Thomas Engineering Consultants, our primary focus is not on construction or foundation repairs. Instead, we leverage our extensive 20+ years of structural engineering education and experience to deliver a precise and impartial evaluation of your home's foundation. Our conclusions are presented to homeowners in the form of a certified engineer's report, which can be independently verified.
If you want to proactively protect your home, contact Thomas Engineering Consultants at 817-576-1973 to schedule an appointment for a structural evaluation, which includes a detailed engineering report with actionable items to protect your home's foundation.