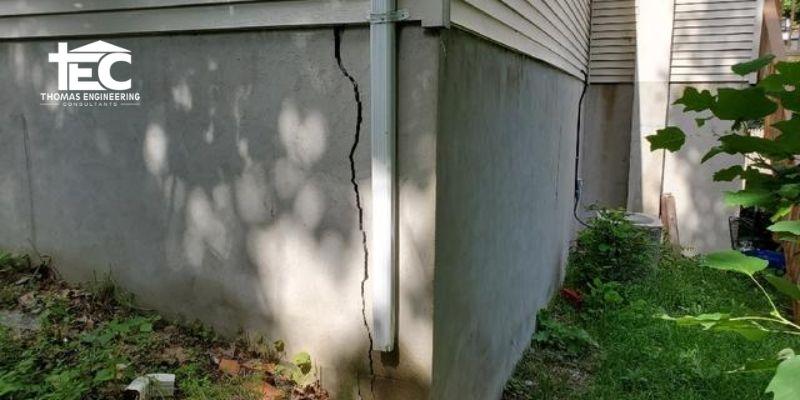 If you're currently reading this, chances are you've observed indications of foundation settling in your home. Perhaps you've spotted interior cracks in the sheetrock or molding, or maybe you've noticed uneven floors and doors that won't budge. If any of these sound familiar, hold on! Take a moment to benefit yourself by perusing the following advice before reaching out to a foundation repair company.
3 Essential Tips for Homeowners Prior to Contacting a Foundation Repair Company
The prevalence of expansive clay soils in North Texas presents a substantial risk to both concrete slab and pier and beam foundations. Consequently, the foundation repair industry has become a billion-dollar enterprise in Texas. Although the offer of a "free estimate" from a foundation repair company might be alluring, it's advisable to consider the following pointers before committing to any agreements.
TIP #1 – REMAIN CALM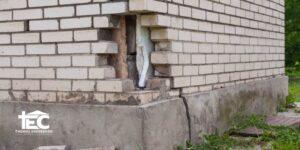 In Texas, foundation issues are about as common as a tick on a hound dog! Even if your home does have foundation concerns, the situation is likely not as dire as you might imagine. With over two decades of experience in the industry, we've encountered our fair share of situations!
TIP #2 – JOTTING DOWN DETAILS
Dallas Fort Worth Home Inspectors – Thomas Engineering Consultants
Have you begun to observe the typical indicators of foundation issues in your home or its surroundings? If the answer is yes, utilize your smartphone to capture pictures of each problem area for documentation. Employ a tape measure or ruler to gauge any cracks in interior or exterior walls accurately. Don't overlook the importance of including the date whenever you document or update an item on your list. Maintaining comprehensive notes establishes a chronological record and may assist in recognizing recurring patterns. For instance, if your kitchen window consistently jams during winter, it's reasonable to infer that the issue is linked to seasonal moisture fluctuations, which brings us to the third tip.
TIP #3 – FOUNDATION DAMAGE CAN BE PREVENTED
In the summertime, the convergence of high temperatures and a shortage of rainfall leads to the contraction of the clay soil beneath our residences. In contrast, during the autumn season, cooler weather and increased precipitation trigger the expansion of this clay soil. This perpetual cycle of contraction and expansion can have detrimental effects on your home's foundation. The sole means of safeguarding your foundation against harm is by averting the fluctuation of moisture levels, which directly impacts clay soils.
Keep in mind that the crucial factor in preventing future foundation repairs and preserving previous foundation repair efforts is maintaining the right moisture levels.
In Texas, predicting and controlling the weather is a challenge. Given this uncertainty, the most effective method for mitigating the impact of seasonal moisture fluctuations is by implementing a personalized foundation watering system. These systems are discreetly installed around the home's perimeter, positioned beneath the soil surface. They can be seamlessly integrated into your existing irrigation system and are typically combined with a Wi-Fi smart irrigation controller for effortless management of your home's foundation preservation.
How does a foundation watering system differ from a soaker hose?
Although it's feasible to use a soaker hose for foundation watering, foundation watering systems are customized to suit your property's specific requirements and engineered to provide moisture with exacting accuracy.
Is one side of your property exposed to more direct sunlight than the other?
Do you have a tree in your yard that absorbs moisture from the nearby soil?
These are not issues. With a foundation watering system, you have the flexibility to personalize each zone, ensuring a harmonious distribution of moisture throughout your property.
TIP #4 – AVOID TEMPORARY SOLUTIONS FOR SERIOUS ISSUES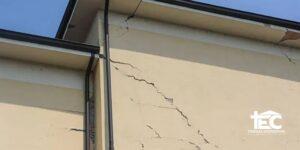 In certain cases, addressing foundation repair issues can resemble applying a costly band-aid to a severe injury. Occasionally, it's an unnecessary expense. Can you envision investing thousands of dollars in repairing your home's foundation, only to encounter the same problem five years down the line? This scenario is surprisingly common.
The primary cause of foundation repair failures often stems from the failure of many foundation repair firms to pinpoint the root cause of the settlement initially.
If a foundation repair company persuades you to invest tens of thousands of dollars in pier installation without addressing drainage issues or rectifying soil moisture imbalances, you may essentially be wasting your money.
TIP #5 – SEEK AN IMPARTIAL FOUNDATION ASSESSMENT
Certain foundation repair companies may attempt to promote pier installation solutions before exploring all available alternatives. The fundamental truth is that only a Licensed Professional Engineer possesses the expertise and knowledge required to deliver a precise evaluation of your home's foundation. By enlisting an independent Licensed Professional Engineer for a foundation inspection, you will receive an UNBIASED Engineer's Report, officially certified. This report will pinpoint any areas of concern and, if required, propose specific foundation repair methods. Subsequently, you can leverage your certified Engineer's Report to solicit quotations from various foundation repair companies.
In exchange for the cost of 1 to 2 foundation piers, we can offer you the reassurance that the work, whether executed or not, is substantiated and accurate.
Please contact us at 817-576-1973 or complete the form below to arrange a foundation inspection in the Dallas Fort Worth area by a Licensed Professional Engineer.
If you want to proactively protect your home, contact Thomas Engineering Consultants at 817-576-1973 to schedule an appointment for a structural evaluation, which includes a detailed engineering report with actionable items to protect your home's foundation.