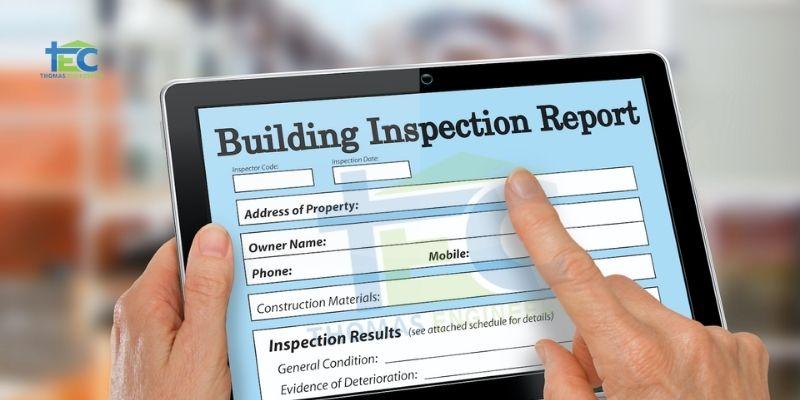 Ensuring the safety and integrity of buildings and structures requires understanding and proficiency with annual evaluations and structurally engineered reports. An extensive synopsis of the procedure is given in this handbook. Experts can expedite the procedure and generate accurate and instructive findings by providing a strong basis for appreciating their significance.
A Comprehensive Guide to Conducting Annual Evaluations and Preparing Structural Engineered Reports
Annual evaluations and structurally engineered reports are essential in construction. This is to help understand previous shortcomings and assist engineers in making the right decision going forward. Below is how to go about the evaluations and reporting:
1. Review prior reports and gather documentation
To conduct annual evaluations and prepare structural engineer reports, begin by reviewing the previous year's evaluation report. This will help you identify and address any unresolved issues or recommendations. Gather all relevant documentation, including construction drawings, material specifications, and inspection reports.
This examination will comprehensively understand the project's history and potential challenges. With this information, you can address outstanding concerns, implement recommended improvements, and ensure a smoother transition to the current phase.
2. Visual inspection, testing, and measurement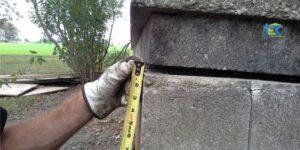 To continue the process, you must perform a visual inspection, paying close attention to high-stress areas prone to wear and tear. Look for signs of corrosion, fractures, settlement, or any other structural anomalies that could compromise the structure's integrity.
Incorporate non-destructive testing (NDT) methods such as ultrasound, radiography, or ground-penetrating radar to enhance your evaluation. These methods will let you understand the structure's condition beyond what is visible to the naked eye. Additionally, use advanced measurement techniques to verify that structural components meet all design specifications.
3. Material and load testing
Comprehensive material testing is essential for evaluating the strength and durability of critical structural components. It involves carefully assessing materials like concrete and steel to meet the required standards.
Also, advanced testing methodologies allow engineers to assess the condition of these materials precisely. Additionally, load testing is performed to observe and analyze the structure's behavior under various load conditions.
This thorough examination ensures compliance with safety regulations and provides vital data for optimizing the design and ensuring the longevity and reliability of the entire structure.
4. Code compliance and environmental considerations
An evaluation process is essential to ensure the architectural framework aligns with the latest building codes and standards. Scrutinize every structure aspect, identifying necessary updates or modifications to achieve absolute compliance.
Beyond all these, look into environmental considerations. Assess potential influences like seismic activity or changes in the surrounding landscape that could impact the structure's stability and resilience.
This comprehensive evaluation guarantees legal adherence and fortifies the structure against unforeseen natural challenges. As a result, it fosters a resilient and sustainable built environment.
5. Documentation of findings
To ensure thorough documentation of safety concerns, record all findings with detailed descriptions, clear photographs, precise measurements, and comprehensive test results. Prioritize identified issues by assessing their severity and potential impact on safety, enabling a systematic approach to addressing them.
This documentation is a reliable reference for informed decision-making and a proactive strategy for resolving issues promptly. Categorizing and prioritizing problems ensures that critical safety concerns receive immediate attention. It also helps minimize risks and creates a safer and more secure environment.
6. Recommendations
It is essential to conduct a thorough assessment to provide comprehensive recommendations for repairs, maintenance, or structural enhancements. This begins with a detailed inspection of the property to identify all areas that require attention.
Findings should be categorized based on urgency and importance. For each issue, a comprehensive solution should be provided, including a list of required materials, labor costs, and potential contractors. A realistic timeline for implementation should also be considered, considering project dependencies.
Alternatives with varying costs and benefits should be presented to allow for flexibility in decision-making. Recommendations should be included within a detailed evaluation report that offers a view of the property's current condition. This report will serve as a valuable tool for stakeholders, as it will help in informed decision-making and budgetary planning.
7. Code compliance assessment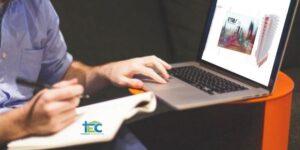 Assessing building code compliance is essential, not just documenting it. By thoroughly evaluating a structure's adherence to building codes and standards, you can ensure that every aspect of the construction aligns with the specified regulations.
This comprehensive approach involves identifying deviations and detailing the required updates or modifications to rectify non-compliance issues. This process guarantees the safety and functionality of the structure. Stakeholders can implement the necessary changes by providing a clear roadmap for adjustments.
8. Cost estimates
To effectively manage structural integrity, developing accurate and detailed cost estimates for all proposed repairs and maintenance activities is essential. This includes considering both immediate and long-term financial implications and the relative urgency of each repair.
This strategic approach facilitates informed decision-making by providing stakeholders with a clear understanding of the financial commitment required. This is in addition to ensuring the long-term sustainability of the structure.
9. Review and approval
At the final stage of the annual evaluation and structural report, conducting a thorough review and obtaining approval is essential. Engage qualified professionals to examine the report to ensure its accuracy, coherence, and compliance with established standards.
This critical step ensures the reliability and credibility of the findings. Facilitate an environment that encourages constructive feedback. Address any identified issues promptly and diligently. Once the review is complete and necessary adjustments have been made, seek official approval to signify the completion of a rigorous evaluation process.
Conclusion
Annual structural engineering evaluations and reports are essential for ensuring the safety and durability of built environments. These practices identify and address potential structural issues, mitigating the risk of failure and prolonging the lifespan of structures. Proactive assessment and documentation are vital in the field of structural engineering.