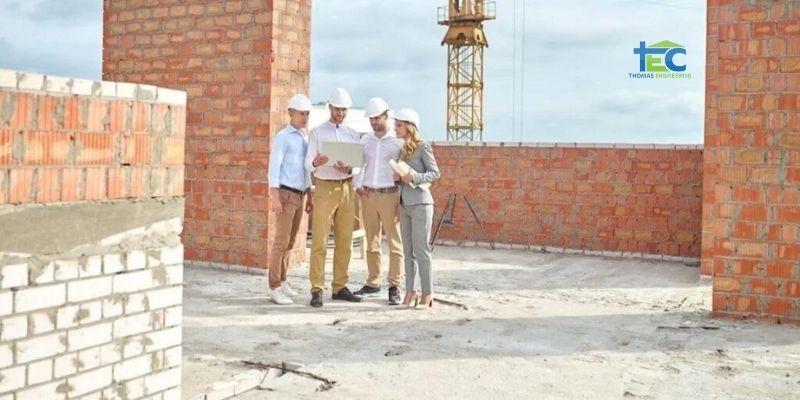 Homeowners should prioritize getting a residential foundation inspection, as it is essential for the safety and security of their homes. A professional engineer can help identify any potential problems with your foundation, recommend any necessary repairs or improvements, and give you peace of mind knowing that your home is in good structural condition.
Why a Professional Engineer Is Essential for a Through Foundation Inspection
Home foundation problems can be a major concern for homeowners, and it can be challenging to know where to start. Here are the top benefits of hiring a professional engineer for a thorough foundation inspection:
1. Expertise
A Professional engineers deeply understand structural systems and have expertise in damage forensics, home foundation repair, and residential foundation inspections. Their rigorous education includes a bachelor's degree in civil engineering, requiring 4-5 years of college study.
To hone their skills, aspiring engineers complete a year-long internship under the mentorship of a licensed professional engineer. This combination of education and experience equips professional engineers with a unique skill set for foundation evaluation.
Their technical proficiency and in-depth knowledge enable them to provide expert assessments and solutions for various residential foundation challenges.
2. Adherence to codes and standards
Professional engineers demonstrate their commitment to excellence by following industry-specific codes and standards. This includes adhering to established inspection protocols, a critical aspect of their work. Doing so ensures that evaluations are conducted in alignment with the highest standards and best practices in their field.
This adherence to industry guidelines safeguards the structures' safety, reliability, and stability. By incorporating these well-established protocols into their work, professional engineers significantly contribute to the overall quality and integrity of the built environment.
Their dedication to upholding these standards fosters trust within the industry and reinforces their crucial role in safeguarding public welfare. This is achieved through their commitment to precision, thoroughness, and professionalism.
3. They produce an engineering report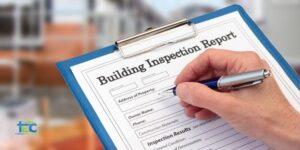 After a thorough home foundation inspection, professional engineers prepare comprehensive reports detailing any damage's causes and recommend repairs as needed. These reports are essential for many real estate transactions, including home purchases, loans, and dispute resolutions.
In addition to their transactional value, engineering reports are valuable guides for contractors carrying out professionally designed repair plans.
Contractors typically charge $500 to $600 for engineering reports, while engineers themselves often charge slightly less, typically $100 to $200 less. This price difference highlights the importance of choosing the right professional to ensure accurate diagnoses and cost-effectiveness in the pursuit of home foundation stability.
4. No sales pitch
Contractors often need more qualifications to develop effective remediation plans, and their dual role as seller and consultant can compromise their objectivity. Seeking to generate revenue from selling additional services, such as piers, can cloud their advice.
On the other hand, independent professional engineers operate without the incentive to sell specific products or services. They are not directly involved in executing the remediation plan, ensuring their assessment is unbiased and honest.
By opting for an independent professional engineer, you can ensure a thorough and unbiased evaluation of your foundation. These engineers prioritize the integrity of the remediation process over potential financial gains, ultimately leading to a more reliable and effective solution for your needs.
5. A professional engineer aims to fix
Professional engineers play a vital role in preventing and resolving foundation issues. They go beyond simply fixing the problem at hand by educating clients about the underlying causes of the foundation movement and how to avoid it in the future.
Their expertise in foundation repair and soil mechanics surpasses that of most repair contractors. This allows them to provide comprehensive solutions and insights that empower clients to make informed decisions about their property's foundation health.
By collaborating with a professional engineer, clients gain a deeper understanding of the technicalities involved in foundation maintenance. It also enables them to make decisions that safeguard their property's structural stability in the long term.
This collaborative approach ensures immediate issue resolution and fosters a proactive mindset toward maintaining a sound foundation. Generally, you benefit as the client by expanding your knowledge of this essential aspect of property ownership.
6. Trustworthy contractor recommendations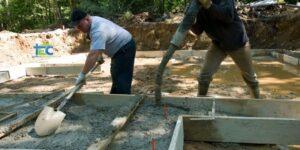 Choosing a foundation inspection contractor can be daunting, especially with many available options. The challenge lies not in finding a contractor but in identifying the best fit for your needs in the complex world of foundation repair.
If you have limited industry knowledge, relying on your structural engineer's expertise is wise. Ask them to recommend a handful of reputable contractors well-versed in foundation inspection. You can leverage their knowledge to streamline the selection process by doing so.
Once you have a list of recommended contractors, you can confidently choose the company that best meets your requirements. Trusting your engineer's guidance will help you make a more informed decision, which can promote the longevity and stability of your home's foundation.
7. Peace of mind
Having a certified professional assess your structure gives you peace of mind and confidence. Their expertise ensures a comprehensive evaluation. This then allows you to make informed decisions.
By engaging their services, you avoid the hassle of comparing conflicting opinions from inexperienced contractors. A professional's assessment is a reliable benchmark that enables you to proceed with any necessary repairs or modifications confidently.
This proactive approach protects your structure's integrity and provides accurate documentation, laying a solid foundation for future planning. Trusting a qualified professional brings clarity and confidence to your situation, helping you confidently address any structural concerns.
Conclusion
Professional engineers are essential for foundation inspections because they follow industry codes, rigorous standards, and best practices. Their expertise ensures a thorough assessment, guaranteeing the stability and safety of structures and, ultimately, the longevity of foundations.