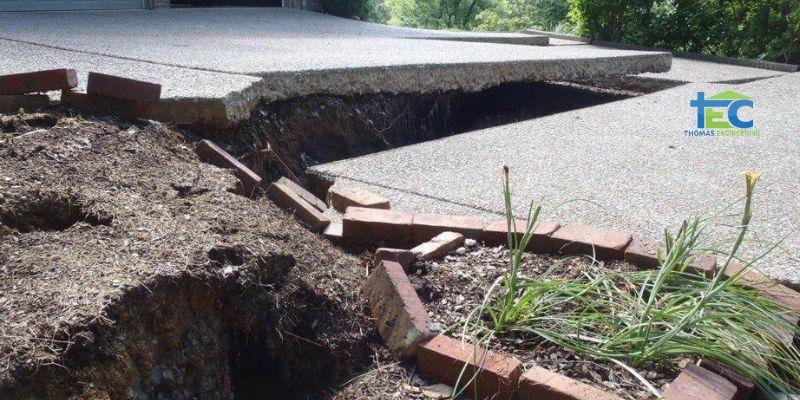 Dry soil with cracks is common in Texas.
Diverse Geological Conditions: Impact on Soil and Foundations in Texas.
The geological conditions of each state vary based on their geographical location, and soil, as a natural resource, holds different significance depending on its intended use in various industries. Within the construction sector, the stability and compactness, or lack thereof, of the soil play a crucial role in the emergence of foundation issues.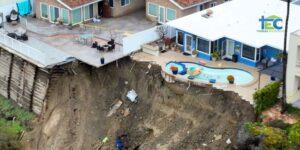 Variety of Soil Types
Texas can be described as an environmentally intricate state, characterized by a wide range of variations in vegetation, climate, landscape, and geology. The state of Texas recognizes over 1,300 distinct soil types, each possessing unique properties that dictate its optimal utilization.
Texas' Shifting Soil: Addressing Foundation Concerns
The phenomenon of Texas' shifting soil is well-known among homeowners, realtors, and commercial property owners. Discussions surrounding the quality of Texas soil in relation to the construction of residential and commercial structures have sparked controversy. Some argue that foundation failures stem from sub-standard construction rather than inherent flaws in the soil quality, while others firmly attribute these failures to soil shifts.
Taking Prompt Action
Experts widely advise taking immediate action by contacting a professional inspector at the first sign of foundation problems. Seeking the expertise of foundation specialists with comprehensive knowledge in home foundation repair is also practical. These specialists are well-versed in engineered solutions such as cellular concrete, helical piers, and wall anchors, tailoring their recommendations to your specific foundation type (slab or pier and beam) and the region of Texas you reside in.
Furthermore, foundation specialists keep abreast of the latest technological advancements, offering homeowners, realtors, and commercial property owners effective measures to prevent home foundation problems.
To help you mitigate home foundation problems, consider the following best practices:
1. Seek Professional Consultation: Before purchasing land, consult experts who can provide an honest assessment of potential future foundation issues arising from the soil. Their insights will assist you in making informed decisions.
2. Engage Foundation Specialists or Professionals: If you have already acquired land or a structure, enlist the services of foundation specialists or professionals like foundation engineers. They can evaluate your land, foundation, and structure to determine if repairs are necessary. If repairs are needed, they will provide detailed assessments of the required extent and associated costs.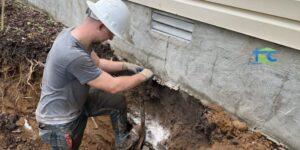 3. Embrace a Proactive Approach: Investing in an evaluation by a reputable foundation engineer now can save you significant expenses in the future. The longevity and structural integrity of your home or commercial building largely depend on the stability of the foundation.
By following these recommended practices, you can take proactive measures to address Texas shifting soil and safeguard the durability and reliability of your property.
If you want to proactively protect your home, then retain the services of a structural engineer. Contact Thomas Engineering Consultants at 817-576-1973 to schedule an appointment for a structural evaluation of your home, which includes a detailed engineering report with actionable items to protect your home's foundation.