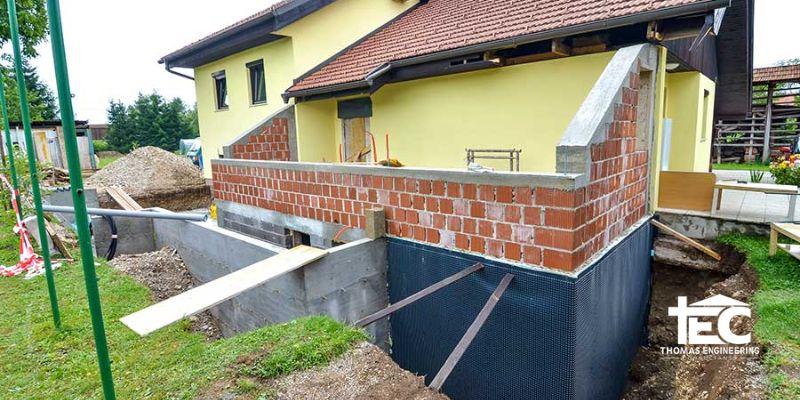 The Dallas Fort Worth region in Texas is often referred to as the "Blackland Prairie." Many years ago, pioneers were drawn to settle in North Texas due to the remarkable agricultural potential of this area. While the expansive clay soils found in the Dallas Fort Worth region are highly suitable for crop cultivation, they can pose significant challenges to the stability of your home's foundation. Fortunately, there are several measures you can take to safeguard your home from foundation damage. Continue reading for insights from a structural engineer on maintaining your home's foundation in Texas!
Dallas is situated within the Texas Blackland Prairie, characterized by clay soils with substantial shrink-swell characteristics, necessitating specialized design considerations to ensure proper structural integrity.
Tip #1 – Conduct Regular Visual Assessments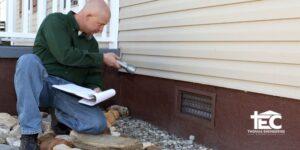 Clay soils exhibit a notable degree of plasticity, characterized by their potential for "shrink-swell" behavior. The consistent contraction and expansion occurring beneath your foundation can result in settling, potentially jeopardizing your home's structural soundness.
As a homeowner, it is advisable to conduct periodic visual evaluations of both the interior and exterior aspects of your home. Be vigilant for indications of foundation shifts, such as windows or door frames that seem to bind or distort, unevenness in floors or walls, fractures in exterior mortar or bricks, and the presence of cracks both inside and outside the building.
While examining for cracks, be sure to take note of:
Cracks in the sheetrock within the interior.
Cracks in the vicinity of windows or door frames.
Cracks apparent in trim boards and grade beams.
Exterior cracks observed in features like brick chimneys, concrete patios, garage floors, or porches.
If any of these prevalent indications of foundation settling catch your attention, it is advisable to seek the counsel of an impartial engineer for an unbiased assessment of your foundation.
Tip #2 – Keep Your Sprinkler System Operating Year-Round
In Texas, it's crucial to maintain your irrigation system throughout the year, even during winter.
At the very least, your property necessitates consistent lawn and landscaping care along with a weekly supply of one inch of rainfall, whether natural or artificial, to prevent excessively dry soil conditions. It's important to acknowledge that sprinkler systems alone typically do not provide the required moisture levels to the soil.
Tip #3 – Foundation Moisture Management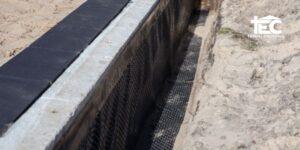 The clay soils prevalent across Texas exhibit significant changes in volume as they contract when dry and expand considerably when saturated. Various factors influence soil moisture levels, including seasonal fluctuations, vegetation, and precipitation patterns. Typically, in Texas, these clay soils undergo contraction during the summer and expansion during the winter.
How can I prevent foundation issues?
While it is impossible to completely eliminate all foundation settling, it is within your reach to stabilize your foundation and mitigate future shifts by regulating soil moisture levels. As a homeowner, you can manage moisture fluctuations strategically through foundation watering. Your objective should be to maintain a consistently high moisture level within the foundation soils, replenishing moisture that is lost due to evaporation, plant transpiration, and drainage.
Consider this…
When a house is constructed and landscaping is established, the natural impact of climate and precipitation on the soil undergoes alterations. Over time, the soil closer to the center of your home's foundation tends to be more saturated compared to the soil along the periphery. The soil surrounding the edges of your foundation may experience drying and contraction during the hot summer months. Consequently, your foundation will attempt to conform to the contours of the supporting soil. This continuous movement places stress on your home, potentially resulting in the formation of cracks. Once these cracks appear, they can expand at a rapid pace if the cycles of soil contraction and expansion persist. Therefore, we recommend the installation of a customized foundation watering system. This distinct foundation watering system empowers homeowners to apply evenly distributed artificial moisture to the soil near the foundation. This particular form of drip irrigation is meticulously designed to release moisture gradually, promoting proper absorption and preventing runoff.
How can I determine if the soil surrounding my house is receiving sufficient moisture?
A method to assess whether your soils are adequately hydrated involves examining the area around your home. Are you observing soil separation from your foundation? Are there any visible cracks in the soil? Is your landscaping displaying signs of distress, such as wilting or shedding leaves? If any of these indicators are present, it may be necessary to enhance both the frequency and quantity of watering.
Tip #4 – Address Drainage Challenges
We've previously covered strategies for averting the contraction of clay soils, but how can homeowners thwart soil expansion? While it's crucial to uphold moisture levels in the soils surrounding and beneath your home's foundation, as discussed earlier, it is equally vital to ensure continuous effective drainage away from your residence.
What is meant by positive drainage?
To put it simply, positive drainage refers to the need for extending your home's gutter system to effectively divert water away from your home's foundation. In essence, it involves grading and sloping the surrounding soil to ensure water flows away from your house's foundation.
How does inadequate drainage impact my foundation?
The presence of stagnant water near your foundation can result in the swelling of clay soils, potentially lifting your concrete or pier and beam foundation. Conversely, an excess of water flowing in proximity to your home's foundation can trigger erosion, ultimately leading to foundation settling.
Foundation drainage recommendations:
Prevent the accumulation of water near your foundation.
Ensure your home boasts a comprehensive gutter system that includes extensions.
Ensure that these gutter extensions discharge water away from your foundation, maintaining a minimum distance of 5 feet.
Consider the installation of drainage solutions when deemed necessary to effectively manage water flow and safeguard your foundation.
Tip #5 – Maintain Adequate Clearance Between Trees and Shrubs and Your Foundation
The presence of trees or an abundance of shrubs growing too close to your home's foundation can significantly influence the moisture levels in the soil beneath your residence. The extensive root systems of these plants absorb moisture from the underlying soils, causing the soil to contract and leading to settling issues.
If you're dealing with trees and shrubs that are impacting your foundation, here are some options to consider:
Increase the frequency of watering.
Remove the tree.
Install a foundation watering system.
Implement a root barrier.

While it may be impractical to entirely eliminate the risk of foundation settling, adhering to these five tips can help you play your part in preserving your foundation and safeguarding your most significant investment – your home.

Still uncertain? Contact us at 817-576-1973 or click here to arrange a consultation with a structural engineer in the Dallas Fort Worth area.

If you want to proactively protect your home, contact Thomas Engineering Consultants at 817-576-1973 to schedule an appointment for a structural evaluation, which includes a detailed engineering report with actionable items to protect your home's foundation.