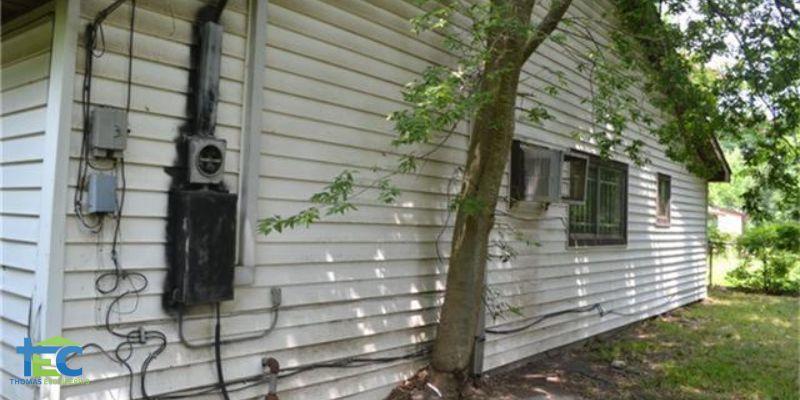 The widely held belief that tree roots frequently break through floors is somewhat exaggerated. In truth, the primary concern with a tree planted in proximity to your residence lies in its roots' inclination to draw moisture from the soil. Continue reading to learn more about the impact of trees on your home's foundation.
Have you ever encountered the term "Subsidence" before?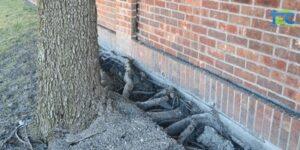 Subsidence, which refers to the gradual sinking or collapsing of a piece of land, stands as the predominant cause of damage caused by trees. Given the highly elastic clay soils found in the Dallas Fort Worth area of Texas, residences in this region are particularly susceptible to subsidence. The soil on your property expands and contracts in response to changes in moisture levels. If these fluctuations become too pronounced, they can lead to concrete slab cracking and may result in doors and windows becoming difficult to open or close. Concrete sidewalks often warp due to roots growing beneath them. It is exceedingly rare, however, for a root to possess the strength needed to penetrate or disrupt a home's concrete slab foundation.
Relevant Factors: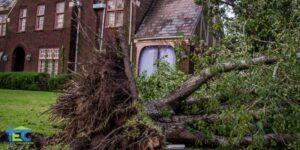 When evaluating the potential impact of a tree on your home's foundation, several crucial factors warrant consideration:
The type of tree.
The distance between the tree and your home.
The soil composition on your property.
"The Kew Root Survey"
In 1981, a study titled "The Kew Root Survey" observed the types of trees associated with structural damage and documented the distances between these trees and buildings.
A more recent investigation conducted in 2011, titled "The Relationship between Trees, Proximity to Buildings, and Subsidence Incidents in Shrinkable Clay Soil" affirmed that the findings from 1981 remain valid to this day.
Nonetheless, it's important to recognize that these studies focused on shrinkable clay soil. Therefore, it is crucial to consider the soil type on your property to determine whether and to what extent a tree might affect your home's foundation. Please note that in North Texas, a substantial number of residences are constructed on clay soil.
Typical Solutions for Trees Causing Issues
To safeguard your foundation from the detrimental effects of tree roots, one practical measure is the installation of an irrigation drip line.
According to professionals in the field, there are various alternatives to consider:
Don't Touch Them:
If you have a tree on your property, and there are no apparent signs of damage, it's advisable not to interfere. The mere presence of the tree has already influenced the soil.
Consider Tree Removal:
If a tree seems to be uncomfortably close to your home, removing it might be a prudent choice, particularly if it's a small or young tree. However, this action can be hazardous and potentially harm your home, so it's essential to consult with an arborist before proceeding.
Implement an Irrigation Drip Line:
To counteract trees on your property depleting the soil's moisture, you can reduce their impact by introducing water around the base of the trunk. You might want to engage a Licensed Irrigator to design a custom drip irrigation system tailored to your property's requirements. Keep in mind that surface-level watering typically penetrates the soil only about six inches deep.
Install a Foundation Watering System:
To counter the challenges posed by Texas' problematic clay soils, it's highly recommended to install a foundation watering system. Professional installation around your home's perimeter ensures that tree roots receive the water they need before reaching your home's foundation. Note: An effective foundation watering system is installed several inches beneath the soil's surface.
Consider a Root Barrier:
Another option is to install an underground root barrier between the tree and your home. This approach requires expert guidance, since it may cause damage to the tree or even lead to its demise.
Still Uncertain?
If you find yourself uncertain about whether trees are impacting your home's foundation, you're not alone! Trees can significantly affect your home's resale value and may provide essential shade during Texas' scorching summer months. Removing them could lead to increased utility costs. To get a clear understanding of the situation, it's best to consult an expert. Tommy LaLonde, P.E., not only possesses expertise in soil matters but also decades of experience inspecting homes throughout Texas.
Schedule an evaluation today to determine if your trees could be harming your home's foundation.(817)576-1973