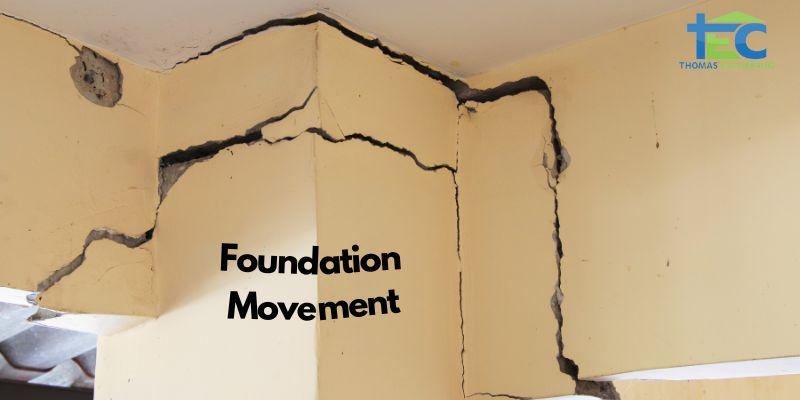 Foundation movement can stem from various causes and manifest in different ways. Factors such as soil conditions, location, construction materials, and the weight of your home all play a role in impacting your foundation. It's important to be aware of the common visible indicators listed below that your foundation may be moving.
1. Pay attention to cracks that form at the corners of doors and windows, as well as at the intersections of ceilings and walls. These cracks may also appear on the wall surfaces.
2. Notice if your doors and windows struggle to open or close smoothly, as if the frames have become distorted. Look for signs of warping or curves on the frames. This can also apply to cabinet doors. Observe if walls appear to be separating from the house frame, indicating possible foundation movement.
Understanding the Causes of the Foundation Movement: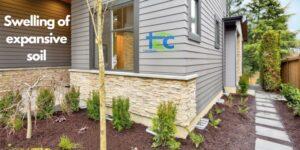 The movement of our home's foundation can be attributed to various factors. In the Southern states, two common types of foundations are prevalent: slab-on-grade (slab foundation) and pier and beam foundations, which are commonly found in older homes.
The primary cause of foundation movement is the shrinkage and swelling of expansive soil located beneath the foundation. This expansive soil expands when moisture levels rise and contracts when moisture levels decrease, leading to movement in the foundation. Improperly compacted soil or rock fill can also contribute to foundation movement, as portions of the foundation may settle unevenly.
It's important to note that when the soil moves, the foundation moves uniformly without deflecting or becoming unlevel. However, in some cases, certain parts of the foundation may experience differential movement, where uneven settling occurs. This differential movement can result in damage to the foundation and cosmetic finishes throughout the house.
Minimizing Differential Movement: Effective Strategies
To limit the differential movement of your foundation, it is crucial to address soil moisture variations, as they can cause soil swelling and shrinking. By implementing the following measures, you can effectively minimize foundation movement:
Watering:
During dry periods, ensure that you regularly water your lawn. Additionally, pay attention to the area adjacent to your foundation and provide sufficient water to maintain consistent moisture levels.
Proper Drainage: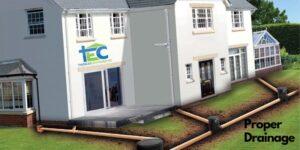 Maintain proper drainage around your foundation by ensuring that the soil at the foundation perimeter is higher than the surrounding soil. This arrangement allows water to drain away from your foundation, reducing the risk of differential movement.
Tree and Shrub Placement:
When planting large trees or shrubs, consider their proximity to your house's foundation. Planting them in proximity can lead to excessive drying of the soil beneath your foundation. However, if existing trees or shrubs pose a threat to the stability of your foundation, you may need to create a barrier trench between the trees and the foundation to mitigate potential damage.
If you want to proactively protect your home, contact Thomas Engineering Consultants at 817-576-1973 to schedule an appointment for a structural evaluation which includes a detailed engineering report with actionable items to protect your home's foundation.